Trend Following By Michael Covel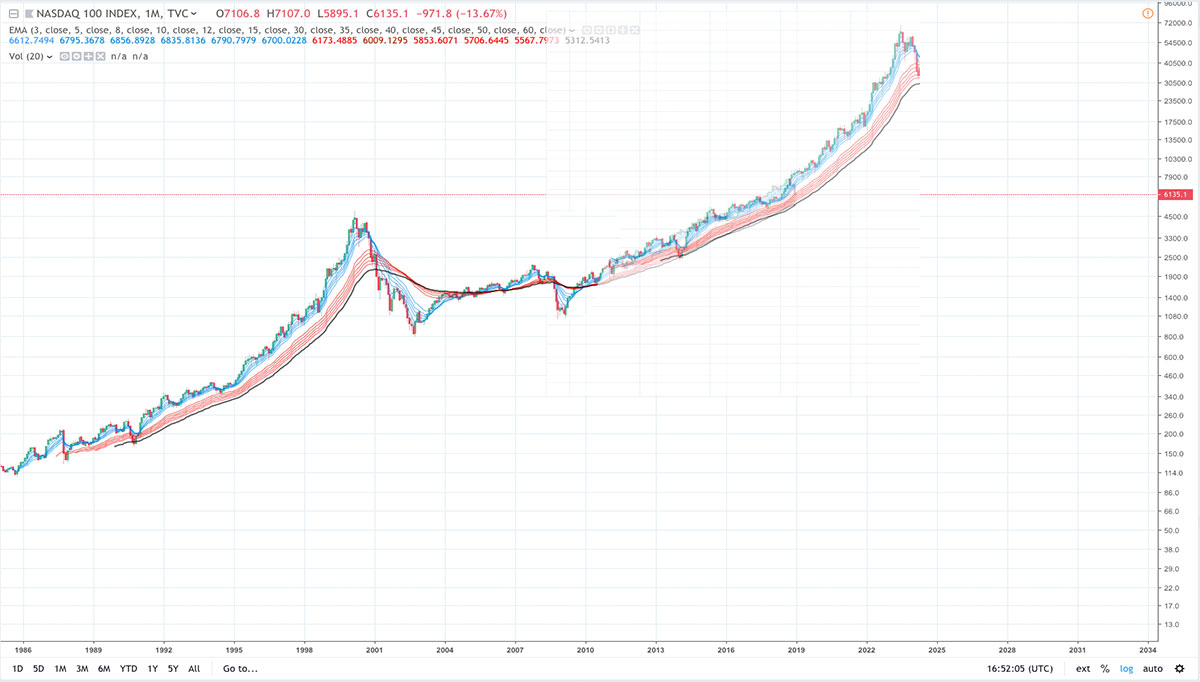 Trend Following by Michael Covel is one of the best books on trend trading out there. The main point of the book is the idea that "price in motion tends to stay in motion."
So for example, if the price of a stock is trending upwards with momentum, then betting on it going up is a good bet. Likewise, if it is going down with momentum then betting on more downside is a good bet.
This simple-stupid-but-effective theory of markets is easy to understand, easy to master, and generally effective.
Here you might ask yourself "how do I know if a stock is trending up or down, and if it does or doesn't have momentum?"
Well fair. The book answers that in a few ways but it isn't the main focus (HINT: Bollinger Bands and simple moving averages can tell you this, both are just a quick Google search away, although you will get a primer in the book).
The reality is, the book itself is a bit of a mix of hype, human interest, and theory and a little light on technical guidelines (this is even true given the insane amount of extras added to the book like interviews). It has enough practical examples to give you the gist, but Covel doesn't focus on trading strategies. The book is focused on a mindset and a trading philosophy, not a specific setup.
With that said, all you need is a good trend indicator, a way to measure momentum, and a plan you follow to a T to be a good trend investor. Here is the deal though, once you get the concept, you'll find that choosing the right strategy is a rather personal thing anyway and that example strategies and indicators are freely and easily available everywhere. No single strategy is right for one person, one person might want to buy golden crosses on the daily, another might try to play trends on the 30-minute time frame with Bollinger Bands, another might use a custom MACD, etc.
The point isn't the strategy you use, the point is that pure technical analysis, and even more so just pure price analysis, is all you need to make money (especially in nice big trending highly liquid stocks).
Just take a look at the chart of the NASDAQ in the image above. As you can see buying above the cluster of moving averages (super guppy as can be found for free on TradingView) and selling below is a winning strategy.
Now look at the Bollinger Band image below. Let's say you buy once two candles close above the middle line on the monthly and sell when two close below. As you can see, you capture a decent chunk of the upside since 2003 while only having to make 6 trades in 18 years, all while you avoid the worst of what the market had to offer.
That is trading the trend, that is Covel's trend trading. With trend trading you never catch the bottom or top, as you instead you wait for the trend to form and then you react, but you do get in for most of the bull market and do get out for most of the bear. That is… pretty good.
The book is well worth a read.
TIP: Unholy Grails: A New Road to Wealth Book by Nick Radge gives much of the same information in far less words. I would suggest starting with Unholy Grails is just as good a choice as starting with Trend Following.
CAVEAT: The hard part about trend trading on higher time frames is missing the start of a trend. If you miss an entry, you could get stuck without a position for a long time. The trick is to move to a lower time frame and be willing to trade more until a higher time frame strategy syncs up.
MENTAL ASPECT AND OTHER NOTES: It can be very hard to not sell corrections along the trend, and it can be hard to get yourself to buy into strength after the price has risen. Likewise, it can be hard to get yourself to sell after a trend has finally broken and not buy more low along the way. This mental and emotional aspect of trend trading might just be the hardest part. The other hard part is getting some trends wrong and seeing drawdown while you wait for winning trends. Trend trading isn't about every trade being a winner, it is about a winning strategy overall. Part of the winning strategy requires picking the right assets, and that is why I would suggest focusing on large-cap, highly liquid, trending assets… like the S&P and NASDAQ.
NOTES: I have years of trading experience and am pretty well versed in trend trading. Feel free to ask me questions below. Cheers.
"Trend Following By Michael Covel" is tagged with: Markets, Money, Stock Market