There is a Church of Bacon
fact
---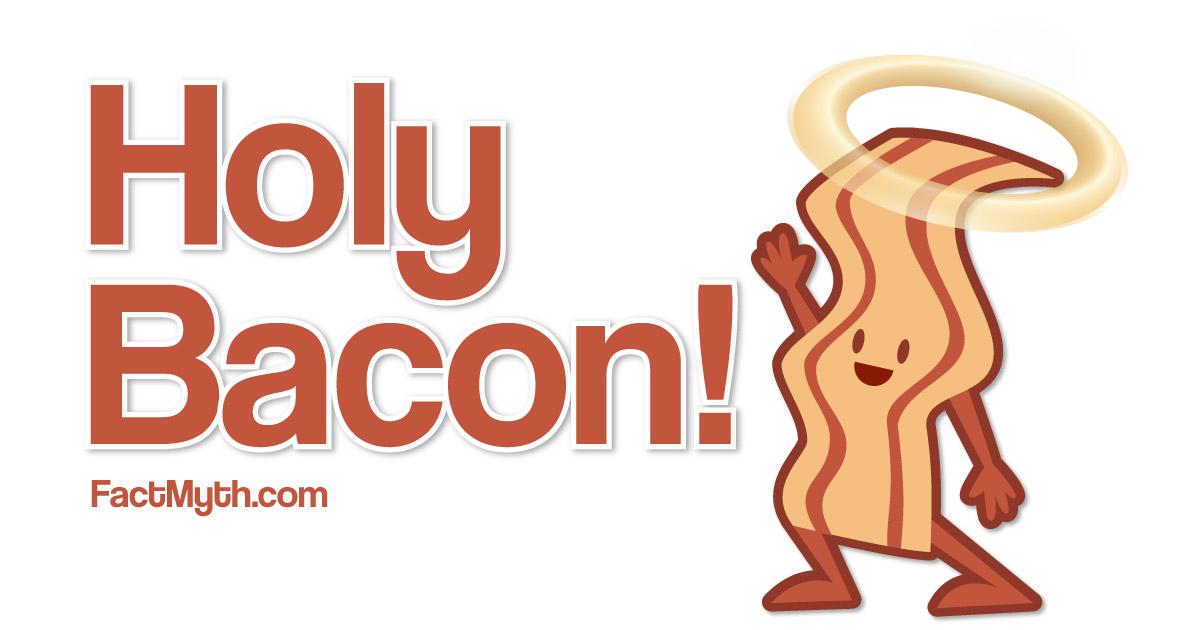 Is There Really "a Church of Bacon"?
The United Church of Bacon is a legal church based in Las Vegas, Nevada. It was founded in 2010 during a meeting at Penn Jillette's house, to fight discrimination against atheists.[1]
Members of the Church of Bacon practice Baconism.
There are the 9 bacon commandments associated with Baconism and the Church of Bacon, they are:[2]
Be skeptical
Respect boundaries
Normalize atheists
Normalize religion
Have fun
Be good
Be generous
Praise bacon
Protest Bias in the Law
Conclusion
---
The United Church of Bacon is in Las Vega, Nevada.
References
---